Changzhou Green Shade Nets Co., Ltd
Green Shade Nets as China's domestic producer of horticultural curtains, established in China while keeping the whole world in view, is dedicated to the production and R & D of curtain products suitable for horticulture. Sincerity, trust, continuous learning, progress, chances, unity and opening to all favorable opinions are not only the embodiment of the core value of Green Shade Nets, but also serve as Green Shade Nets's magic weapons defending its position among a forest of global curtain brands.
16
line
Curtain production line
2000
ten thousand ㎡
Annual output capacity
Create Garden Curtain First-class Brand
Shenyang Agricultural University -Green Scholarship and Grant Program
The Shenyang Agricultural University - Green Scholarship and Grant Program is a three-year program launched in 2017 for funding undergraduates at college. Green Shade Nets provides awards and grants for 25 undergraduates at the Horticultural College of...
Changzhou Green Shade Nets Co., Ltd. is acting to fight against the "pandemic" in joint response to current difficulties!
The entire nation has been fighting the war without smoke of gunpowder since the outbreak of the COVID-19 pandemic. Wuhan, as the center of the pandemic, was facing an acute shortage of anti-epidemic materials. The epidemic is pitiless but there is love between us. The masses have successively risen to practical actions to cheer the medical staff fighting on the frontline.
Together in the same boat, warm people's hearts | Join hands to fight the epidemic, enterprises are in action
Since the spread of the novel coronavirus pneumonia epidemic, the economy of various industries across the country has been severely affected one after another. The status quo, such as inability to start construction, hindered logistics, squeezed orders, and inadequate cash flow, are all severe tests for enterprises. However, unity and strength are especially seen in the suffering. During this period of time, we have seen that many companies have resolutely donated their money while fighting the epidemic, and have extended a helping hand in different ways to send every force to the epidemic. "front".
Overcome the difficulties together, like @"Changzhou Green Wire Mesh Co., Ltd."
Since the outbreak of the new type of coronavirus, people across the country have entered the battle against the epidemic without gunpowder. As a severely epidemic Wuhan, it is facing a serious shortage of anti-epidemic materials. The epidemic is ruthless, and there is love in the world. The broad masses of the people have acted one after another, using practical actions to cheer up the medical staff who are fighting on the front line.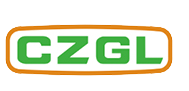 Mobile:18015885878 Manager Gan
Fax:0519-8918-3328
Address:Qianhuang Industrial Concentration Zone in Wujin District, Changzhou City, Jiangsu Province
Zip code:213172